This weekend
will mostly (entirely) be spent learning some World War 2 shit. Currently revising the Nuremberg Trials and all of that stuff, but can't help feeling that if I'd wanted to do a history degree then that's what I would have done. And there's a good reason why I didn't. All I want to do is be able to speak a bit of foreign, whyyyy must I have to deal with all of this...
Ahhhhh a week's time and I'll be in my last exam which is just translation so it's just a bit of fun really ;) And then my bff Lucy's coming up for a kerrrazy B'ham weekender and it's gona be ace.
Anyway so a rully cool thing happened yesterday - I got accepted for the British Council teaching job in Spain!! Waaaaaaa. No word yet as to whereabouts I'll be but this is r8 exciting, because I was starting to think I'd be getting a taste of life as a long-term unemployed. Ahhh SO exciting. In other news, we went out on Saturday to celebrate Sophie and Rachel finishing their exams...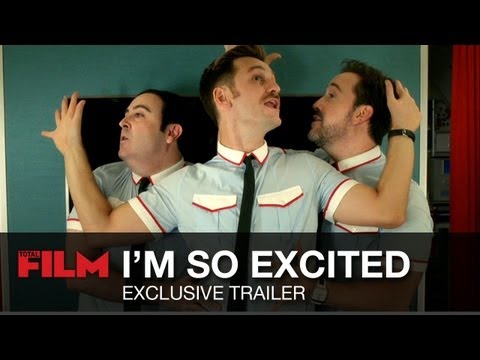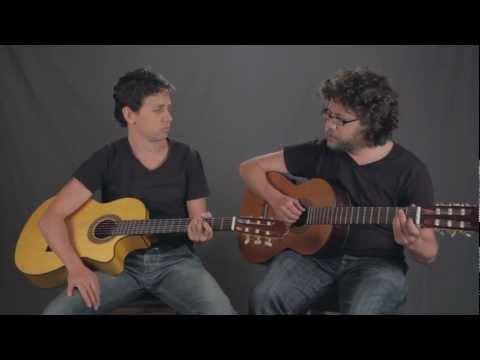 Got my final year Spanish oral exam tomorrow. Is it a bad thing that I'm not bothered about it in the slightest?
Today, I finished my second essay in a week. The sad thing about this otherwise triumphant achievement is that I no longer feel the buzz of finishing an essay. Instead, it's straight on to the next one, possibly after a celebratory brew. Take me back to first year where essays were only a mere 1500 words.
If my laptop wasn't such a pile o' shit, it would be a lot more conducive to writing essays; I would be able to actually get stuff done instead of waiting for the things that are 'not responding' to respond. On the other hand, yesterday I wrote the literature review for my TEFL project and it is bangin'. Ask me anything about why people are scared to speak foreign,...
Bleurgh.
I think it has just dawned on me how much I've got to do and how little time I've got to do it all in. I've got about a week and a half to bosh out three insanely long essays, not to mention thinking about revising for my Spanish oral on the first day back. Don't even get me started on how much they're worth - this oral is just worth a cheeky 50% of my Spanish...
Another good thing
Is that I've got a Glastonbury ticket this year by process of some kind of miracle. On the day they came out in October, I went to Harry Potter World instead and foolishly left Big Ange in charge. No wonder we didn't get any (joking I am, she came so close.) But good luck prevailed and I got my paws on four FREE ones in exchange for a bit of security guarding one night, which is...
Hi all. Well April is upon us and, since I am procrastinating like a boss (it's ok, I only have 12,000 sickening words of essay still to write) I thought I'd document all the antics that this term has brought. The brief response to this is not a lot; this term has been full of having to do real-life actual work, accompanied by guilt by the bucket-load when I've actually gone...
"Por una mirada, un mundo; por una sonrisa, un cielo; por un beso… yo no sé..."
– Gustavo Adolfo Bécquer  (via unamourdecarnets)
http://www.kanzilingua.com/ →
Here it is then pals, feast your eyes on THIS website. I might recycle some of my year abroad escapades for when inspiration is running low ;)
HEY GOOD NEWS
Cor blimey this week keeps getting better. Despite the fact that it's Siberian temperatures out there, I am well pleased to announce I've just been accepted as a writer for an upcoming language blogging site launching in February woowooowoooooo :):)
I'm not usually one for blowing my own trumpet (!), but I think I'll make an exception in this case. Just got my Translation Theory and Practice project back, where I spent a hideous amount of time analysing the German subtitles of Notting Hill, even quoting a German pal telling me about Guinea Fowl in the actual essay…AND I GOT BLOODY 74%!!!! I AM SO HAPPYYYYYYY. I think I...
Oh HAI all :) I'm back in Birmingham after the Christmas holidays, for the last semester of uni, like EVER. That's not cool. The holidays were lovely, a scary thing happened - I turned 22. I think 22 is possibly the last acceptable age to be, because next time around it'll be 23 and I think we can all safely say that 23 is OLD. Anyway I had my two bezzers over and we ate Chink...
Time for the twice-termly update
So. I'm back in Somerset already. That's one term (or HALF my final year) done and dusted already - eeek! This time last year I think I was down in Andalucía, desperately trying to capture the Christmas spirit, and now I'm here, the tree is up, the Christmas shopping is pretty much done, Dunster by Candlelight has been attended, and my toenails are even painted gold in...
Jack Wolfskin anyone? →
A comprehensive, go-to guide for when the need to be German gets overwhelming.
There's hope for me yet. →
A Foreign Language Is The Best Way To Stand Out In Tough Job Market Read more: http://blog.brazencareerist.com/2012/11/07/one-skill-that-will-instantly-make-you-a-better-job-candidate/?utm_source=rss&utm_medium=rss&utm_campaign=one-skill-that-will-instantly-make-you-a-better-job-candidate#ixzz2CDtQ6JAY
And my little Spanish pal Elena just said I did a "perfect" translation into Spanish. Skills. Today is going to be a gr8 day :)
Just checking in
I realise that old PP Abroad has been lying dormant for a VERY long time. In fact, I think it's been PP Back on Good Old British Soil for almost as long as I was down the Vaterland. So, it's Sunday morning and nobody else is up, and I'm in bed with a brew (best time of the day in my opinion) and trying to decide what to do with this blog now my little escapades are over. My...
Auf Wiedersehen, Pet
Wow. I honestly don't know where these past four months have gone, but it's five past midnight on my last night in Viktor Renner Straße. It's been an interesting few months because it suddenly dawned on me recently, that although I've been to Germany a fair few times, it's the first time I've actually spent time with the Germans, and I'll the honest -...